Volunteer at Kolea Farm any time Tuesdays-Saturdays
Just let us know we're expecting you, message us here.
Volunteering at Kolea Farm is an amazing way to get involved in your community, get your hands dirty, learn a thing or two, and make some great friends! If that wasn't enough, you also get to take home some harvested food for your efforts! Woop woop!
A typical day at the farm consists of picking some greens, planting some trees, weeding the beds, picking some fruit- it's always a good time!
Come prepared with working pants (ones that can resist the big mosquitos), long sleeves, a hat for sunny days, garden gloves (if not, we have some too!), bug spray if you feel you need it, and your happy soul.
Volunteer Days are open any Tuesday-Saturday from 7:30am-12pm. We would LOVE and appreciate your volunteered time x 1,000. Mahalo for your interest. Please let us know if you plan to come for a volunteer day.
Upcoming Group Volunteer Days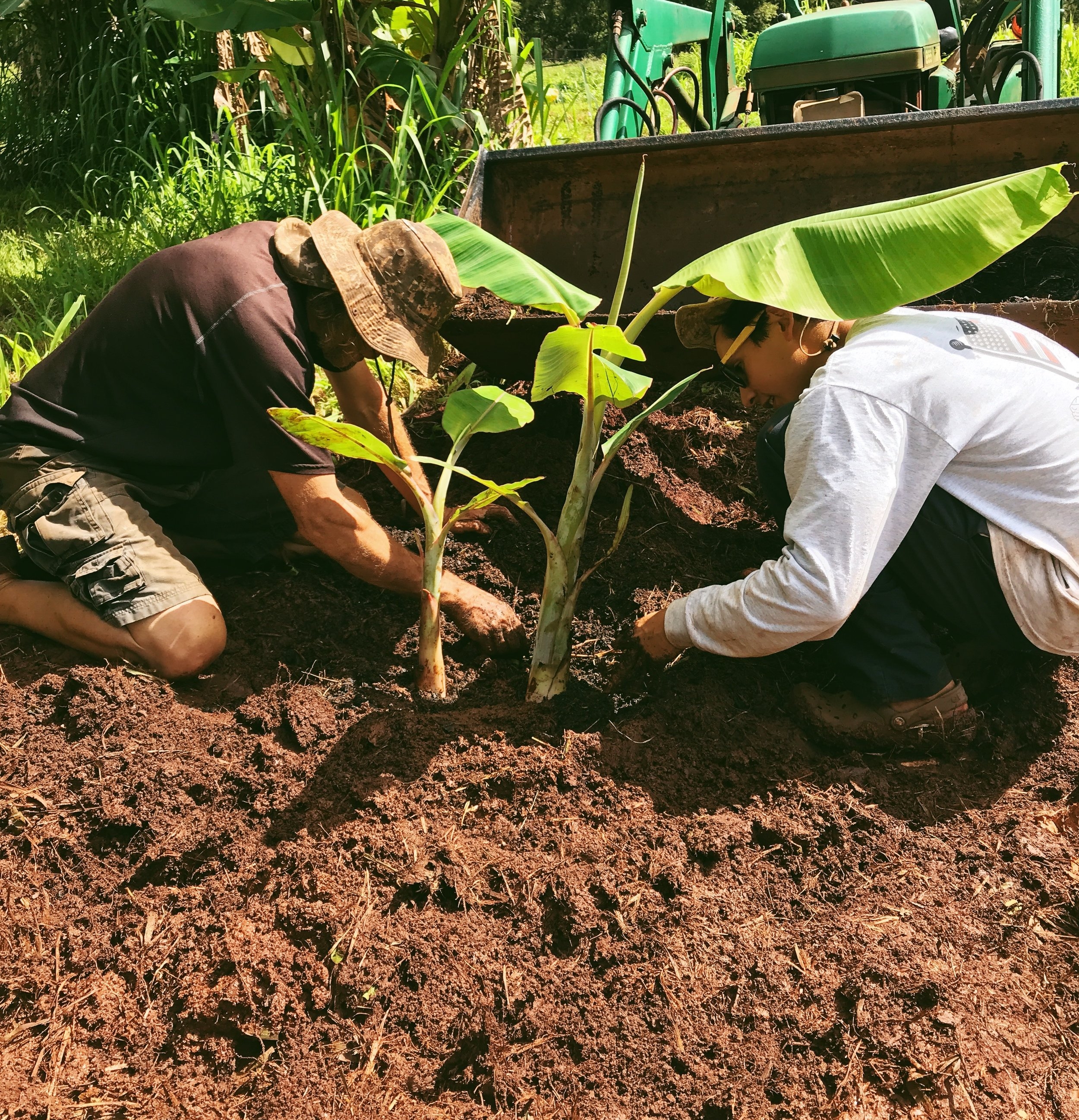 Volunteer one time or come in weekly and support your local organic farm.
WWOOF
WWOOF is a worldwide movement linking volunteers with organic farmers and growers to promote cultural and educational experiences based on trust and non-monetary exchange, thereby helping to build a sustainable, global community.
Contact us with any questions!